Generate Core Pinning Charts
For A2, A3, & A4 Keying Systems
Select the Keying System Type.

Select the type of Cylinder or Core being pinned.

Input the Control key(s) for the system,

separating Control keys by a comma (,).

Input all necessary Operating key(s) (Grand Master, Masters, Sub-masters, and Operating),

separating each by a comma (,).
See example Inputs below based on Sample Code Sheet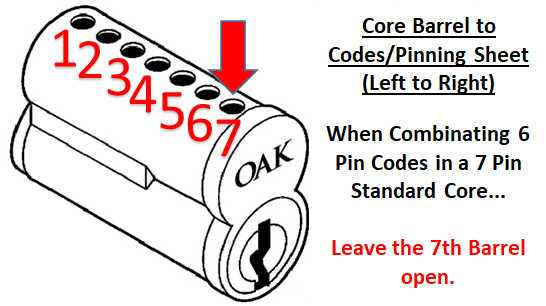 FAQ
Pinning up new cores can present some complications but most can be figured out and worked through. If you run into any problems, we have a world class staff who would be happy to help. Please don't hesitate to give our office a call and we will see what we can do.
Don't see an answer to your question?